Baytown Republican Women (BRW) is a vibrant, energetic, growing organization located in Baytown in Harris County, Texas.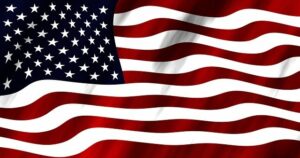 In 2018 a group of women concerned about the Leftist direction of politics in our country decided it was time to work together toward the election of Republican candidates and the fostering of Republican values. They formed Baytown Republican Women (BRW) under the umbrella of the Texas Federation of Republican Women (TFRW). We continue to grow our membership and accomplishments.
Our events have provided an opportunity for our local community to meet Republican candidates and we have provided candidates the opportunity to explain their positions on policy to the local voters.

Baytown Republican Women believe in the conservative principles of:
Strong Families
Limited Government
Principled, Innovative Leadership
Freedom
Quality Education
Rugged Individualism
Personal Responsibility
Opportunity for All
As members of the Texas Federation of Republican Women, one of the largest women's political organizations in the nation, we are also members of the National Federation of Republican Women.
TFRW supports working at the grassroots level and influencing legislation at our state Capitol. TFRW is undeniably the most powerful women's political organization in Texas today. We are proud to be a member organization of TFRW.
Your membership to BRW gives you access to both of these organizations!
There is a Difference between Red & Blue!